The revolutionary HeadMapping® hair color system, now with ColorBiz® 2.0, is easier than ever
What once was an in-depth training and implementation program with a series of classes is now a simple, one-day, four-step process.
Join the numerous salons that have transformed their color businesses by incorporating HeadMapping® standards. These proven standards deliver consistent results and create stronger client loyalty. Strengthen your salon brand and add equity and value to your business by driving your color business with standards and proper training.
Turn your salon to a lean, green, color producing machine
Easy to implement
Methodology reinforced with software
No more mixology and pricing guides to memorize
In-salon training available for salons
4 Easy Steps to Learn Headmapping® with ColorBiz® 2.0:
Step 1) Learn HeadMapping® architecture — panels and divisions
Step 2) Learn to pre-section the nine Colorlight services on ColorBiz® 2.0
Step 3) Learn the HeadMapping® technical standards
Step 4) Learn the 28 coloring services in ColorBiz® 2.0
Want to start HeadMapping with or without the software?
Contact : info@headmapping.com or call 1-805-308-1439
Colorbiz® Education
1-888-809-2802
Receive training through ColorBiz® 2.0 or call for rates.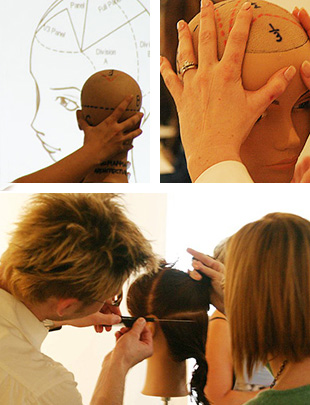 Walter Claudio
HeadMapping® Creator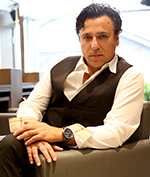 Born in Buenos Aires, Argentina, Walter Claudio has shared his talents across the globe as an educator, trainer and platform artist. For the past several years, Claudio has held various appointments as a consultant, educator, for various manufacturers, been an Aveda Global Master and served as a member of the Aveda Salon Business Advisory Panel and Blue Sky Product Development Group. His work and color business articles have been published in numerous trade magazines, such as Modern Salon, Salon Today, and American Salon, as well as consumer magazines such as Los Angeles, Glamour, SPA, InStyle, and more.
As a leader, he is devoted to creating innovate education and business systems that support and inspire staff and colleagues alike to "be all that they are created to be." He is the creator of HeadMapping®, the Business of Color, and the co-creator of ColorBiz®, the first software for colorists. Married and a father of two children, he lives in Santa Barbara and in his off time, travels, hikes, cooks and enjoys giving back to the community.